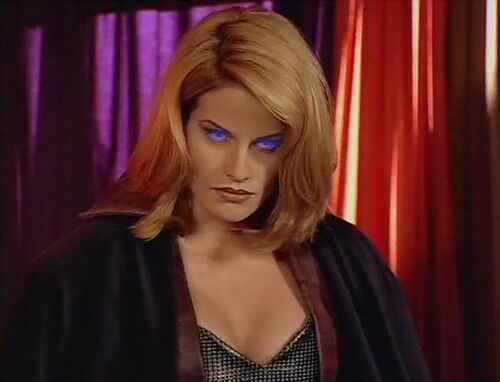 Alana (Monika Schnarre) was the villainess in the "Isle of Bliss" episode of "The Adventures of Sinbad", TV.
She helps Sinbad and his friends in their quest for a mystical sword, but she really wants the sword for herself.
At the end, she is thwarted and turns herself into a winged demon (with big breasts) to fight the heroes. The hero thrusts the sword between her breasts and she falls screeching, to her doom in a molten pit of fiery liquid.
Video- Alana's demise: http://www.mediafire.com/file/7nmt9wxk96e2n7k/AdventuresOfSinbad_IsleOfBliss_MonikaSchnarre.flv
Monika Schnarre also played Erica Black from Turbulence 3: Heavy Metal.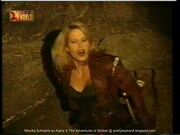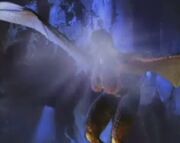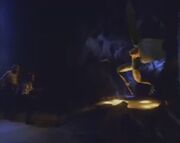 Ad blocker interference detected!
Wikia is a free-to-use site that makes money from advertising. We have a modified experience for viewers using ad blockers

Wikia is not accessible if you've made further modifications. Remove the custom ad blocker rule(s) and the page will load as expected.