This gorgeous night club dancer girl is a minor character (played by Alexis Glabus) who appears at the beginning of an episode of the TV series First Wave; Episode 42 - Underworld (Season 2, Episode 20).
Its an alien who has transformed into a night club dancer to approach and kill the boss of the night club, Sammy "The Horse" Kozak (played by Jerry Wasserman)
Credited only as "Dancer", her pink bikini & white high heels boots are definitely unforgettable...
https://www.youtube.com/watch?v=y4tJOUf5RPM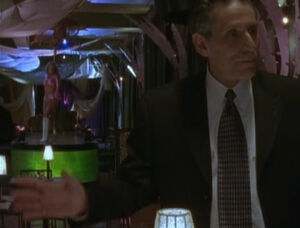 Ad blocker interference detected!
Wikia is a free-to-use site that makes money from advertising. We have a modified experience for viewers using ad blockers

Wikia is not accessible if you've made further modifications. Remove the custom ad blocker rule(s) and the page will load as expected.