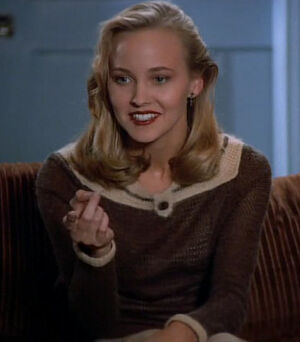 Bonnie Parker
 is a villainess who appears in the episode
"'That Old Gang of Mine'"
 (1994) of the TV series 
"Lois & Clark: The New Adventures of Superman", 
in which a scientist starts cloning gangsters from the 1930s and 1940s such as Bonnie & Clyde or Al Capone.  Bonnie Parker is one such clone.
Bonnie was portrayed by Amy Hathaway
Ad blocker interference detected!
Wikia is a free-to-use site that makes money from advertising. We have a modified experience for viewers using ad blockers

Wikia is not accessible if you've made further modifications. Remove the custom ad blocker rule(s) and the page will load as expected.