Bad Girls have been around for a long time, and apparently will be so in the future. In the 1978 episode of Wonder Woman, 'Time Bomb', Cassandra Loren, a pretty 22nd Century villainess employs newly-discovered time travel technology to carry out her diabolical schemes. She's portrayed by the lovely Joan Van Ark.
SYNOPSIS: In the mid-22nd Century, Cassandra is working on time-travel research, when she hatches the daring scheme of returning to 1970s America and using her knowledge of the future to make a fortune in investments. The Insider Trading Scheme would be bad enough, but her plan involves developing an alternative fuel, for which the 1970s hasn't the technology to develop safely.
Seeing the danger, Inspector Adam Clement of the 22nd Century returns to the past, and contacts the IADC. Wonder Woman teams up with him and sets out on Cassandra's trail. Meanwhile, she has gone to Arizona with some corrupt CEOs to the mine where the dangerously radioactive ore for the fuel is to be mined. The crooks hire a team of assassins to take out Adam and Wonder Woman. The heroes are captured and tied up in the mine. However, the goons don't realize that Diana is Wonder Woman---she changes to her superhero persona and overcomes the thugs. Meanwhile, the reactor overloads, sending a lethal atomic cloud towards Phoenix. Wonder Woman stops it with a counter-explosion and sends the corrupt CEOs into a state of amnesia.
Cassandra's daring scheme comes to a humiliating end, as Adam returns to corporate headquarters and arrests her. She's publically led away in handcuffs and off to her punishment.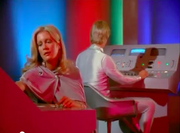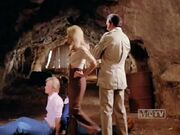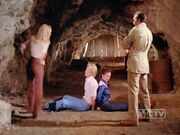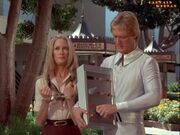 Ad blocker interference detected!
Wikia is a free-to-use site that makes money from advertising. We have a modified experience for viewers using ad blockers

Wikia is not accessible if you've made further modifications. Remove the custom ad blocker rule(s) and the page will load as expected.