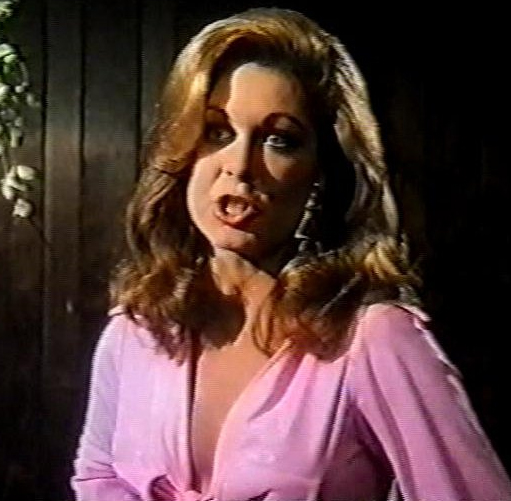 Celeste (Betty Anne Rees) is one of the antagonists in the 1974 Blaxploitation film "SUGAR HILL".  The film is an entertaining combination of the Blaxploitation and Zombie genres.
The boyfriend of title heroine Sugar Hill (Marki Bey) has been murdered by Mafia-type crime organization led by Morgan (Robert Quarry). She calls on an old voodoo priestess to extract retribution on the criminals using undead zombies!
Morgan's racist girlfriend Celeste baits Sugar and has a rousing catfight with her in a bar. Humiliated at being defeated by the black heroine, the maddened Celeste vows revenge.
https://www.mediafire.com/?6u5fk8yd1xbef3q
At the climax, Celeste is pulled screaming from Morgan's car and carried off by the black zombies, presumably to be raped and killed.
https://www.mediafire.com/?chnzb39x4by98h3