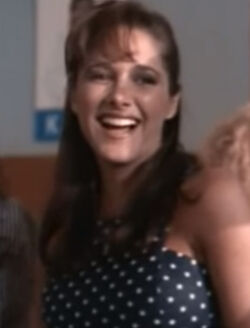 Charleen Kane 
(Charlie Spradling)
is a well-endowed spoiled bully from the 1990 film Mirror, Mirror.
She is very jealous and self centred and thinks everyone should be like her. She is the most popular girl in school and is running for class president. She is friends with Kim, played by Dorit Sauer, and bullies Megan Gordon, played by Rainbow Harvest, the new girl in school.
Shy and gothic Megan has moved into town and her home has a mirror that was left by the previous owners. She quickly realizes that she is the most unpopular girl in school. When she starts to communicate with the mirror she realizes that the mirror gives her some powers that she could use to her advantage. First she conjures up the power of the mirror to give Charleen a bloody nose while eating in the cafeteria. The only way it is stopped is by a dog barking outside the door of her room with the mirror inside.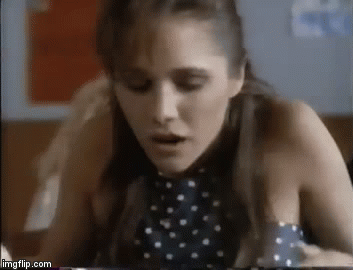 Charleen does not stop the bullying, and when her boyfriend suddenly has eyes for Megan, only through the use of the mirror, Charleen goes a little crazy.
While in in a game of water polo during swim class, she is suddenly pulled under water by some kind of force...the mirror. She struggles to get to the shallow end, and then claims that it was Nikki Chandler, played by Kristin Dattilo, who tried to drown her. A catfight in the water takes place, and she is kicked out of the pool by the teacher who tells her to go to the showers.
She strips in the locker room and while taking a shower, the water shuts off. Then the steam pipes go berserk and she is unable to open the door leading out. She gets scalded to death with the steam, and then the rest of the class find her dead on the ground.

Gallery:
Ad blocker interference detected!
Wikia is a free-to-use site that makes money from advertising. We have a modified experience for viewers using ad blockers

Wikia is not accessible if you've made further modifications. Remove the custom ad blocker rule(s) and the page will load as expected.