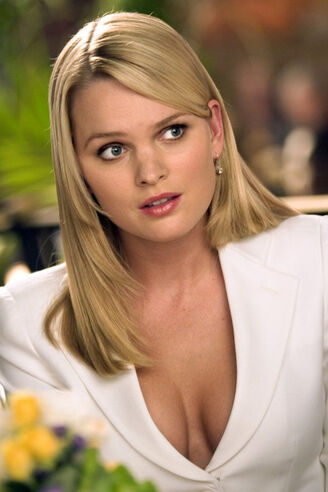 Charlie Mayweather (Sunny Mabrey) was a secondary antagonist in XXX: State of the Union. 
Charlies Mayweather is the Senator's aide who is also the daughter of a Senator.  She appears to help Lt. Darius Stone (Ice Cube), taking him to her father's house and flirting with him.  She then frames him for the murder of a dignitary while he's in the shower.
Charlie works for U.S. Secretary of Defense George Deckert (William Dafoe), and Stone finds her on the USS Independence.  She's talking to Agent Augustus Eugene Gibbons (Samuel L. Jackson) who is imprisoned with the rest of the good half of Stone's former unit.  She taunts them and Stone shoots her.  He doesn't kill her, despite Gibbons' urgins.
Charlie later tries to kill Stone after the President has been captured and Gibbons shoots her, killing her.