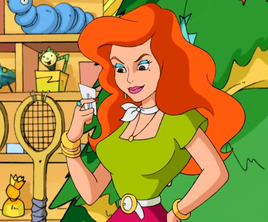 Cousin Mel
(voiced by Michele Lee) is the primary antagonist of the 2000 animated Christmas special "Grandma Got Run over by a Reindeer".
After her grandparent, Grandma Spankenheimer, refuses to sell her shop to a major corporation, Cousin Mel is outraged, desiring the cash that it would bring. When Grandma suffers the titular accident, Mel usurps ownership of the store and takes measures to ensure that she stays "missing". By the end of the special, she even goes so far as to incriminate Santa Claus himself, but has her plans foiled by her younger cousin Jake. She is then arrested and sent to prison.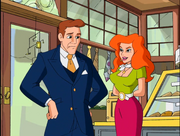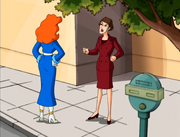 Ad blocker interference detected!
Wikia is a free-to-use site that makes money from advertising. We have a modified experience for viewers using ad blockers

Wikia is not accessible if you've made further modifications. Remove the custom ad blocker rule(s) and the page will load as expected.