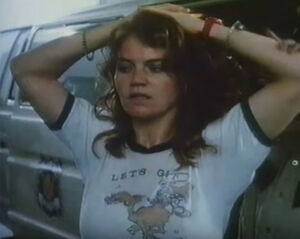 The unnamed
drug dealing schoolgirl
is a minor bad girl from the 1987 movie Under Cover. Her most impressive scene is her arrest, after which she called for undercover cop Tanille Lareoux (Jennifer Jason Leigh), to spit her in the face.
A brief glimpse of her arrest is in the official movie trailer (0:36 in the following link): https://www.youtube.com/watch?v=FGLzobQyEoM
Ad blocker interference detected!
Wikia is a free-to-use site that makes money from advertising. We have a modified experience for viewers using ad blockers

Wikia is not accessible if you've made further modifications. Remove the custom ad blocker rule(s) and the page will load as expected.