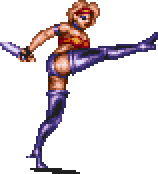 Eliza (エリザ
) and'
Mary (マリー) 
are two henchwomen in the 1993 Super Famicom side-scrolling brawler "Final Fight 2" (
ファイナルファイト2
). They do not appear in the SNES version, due to censorship, and were instead replaced by two male fighters named Robert and Leon.
Members of the gang Mad Gear, the two are found in the first couple stages of the game. Knives are their weapons of choice.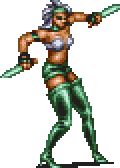 Ad blocker interference detected!
Wikia is a free-to-use site that makes money from advertising. We have a modified experience for viewers using ad blockers

Wikia is not accessible if you've made further modifications. Remove the custom ad blocker rule(s) and the page will load as expected.