ELSA, FRAULEIN SS a.k.a. FRAULEIN DEVIL.
Elsa (Malisa Longo) is the mistress of a brothel train choo-chooing around the Reich. (Similar but not the same as the HELL TRAIN movie.) She relishes her job of exposing and executing Wehrmacht traitors as she and her whores entertain the troops and loosen their lips in intimate situations.
She also has it in for her defeatist SS officer husband (Oliver Mathot) and his girlfriend (Patricia Gori).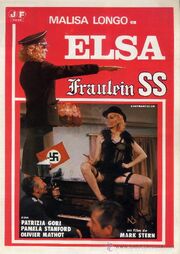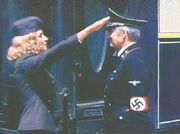 Ad blocker interference detected!
Wikia is a free-to-use site that makes money from advertising. We have a modified experience for viewers using ad blockers

Wikia is not accessible if you've made further modifications. Remove the custom ad blocker rule(s) and the page will load as expected.