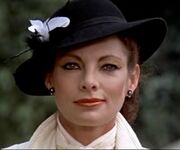 A post-apocalyptic jungle prison for "undesirables" is the setting for ESCAPE 2000 (a.k.a. TURKEY SHOOT, a.k.a. BLOOD CAMP THATCHER)
Jennifer (Carmen Duncan) is one of the blood-thirsty V.I.P.s who are invited to hunt down escaped prisoners like animals, for sport.
An accomplished equestrienne, Jennifer pursues her foot-bound quarry on horseback, killing several men with her exploding crossbow bolts. A perverted lesbian, she delays killing a buxom blonde escapee until she has had her way with the girl.
The remaining escapees double-back and attack the camp headquarters, killing Jennifer and the other villains.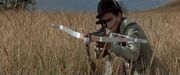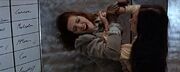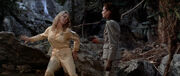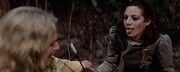 Ad blocker interference detected!
Wikia is a free-to-use site that makes money from advertising. We have a modified experience for viewers using ad blockers

Wikia is not accessible if you've made further modifications. Remove the custom ad blocker rule(s) and the page will load as expected.