Jessica Jones
(Susan Lucci)
is the primary antagonist of the 1984 television horror thriller film "Invitation to Hell".
Jessica is a high ranking member of the Steaming Springs Country Club. At the start of the film, she is seen being accidentally run over by a local chauffeur. The woman, however, is completely unharmed and pulls herself back on her feet as if it were nothing. She then kills the driver for his carelessness using her dark powers, causing him to be melted alive.
Soon after, scientist and protagonist Matt Winslow, along with his family, move to Steaming Springs. He quickly finds everyone in the entire community constantly attempting to convince him to join the country club, but something about their persistence makes him uneasy. The same cannot be said for his wife, son and daughter, however, who, after meeting with Jessica, decide to join without telling Matt. Our hero quickly starts to notice a dark and violent change in his family.
He decides to infiltrate the country club wearing a suit that he helped create which can withstand extreme heat as well as identify which forms of life are "human" and "non-human". After finding his real family imprisoned in the depths of Hell, he learns that the ones up on the surface were evil doppelgangers placed there by Jessica, and that the same fate had befallen all the other members of the community before them. Jessica tries to seduce Matt, claiming that she realizes that it was foolish to have previously tried tempting him with money instead, but his resolve stays true to his family. He frees them, and Jessica is destroyed.
Though it is not clearly stated whether Jessica is "The Devil" or simply a devil, the movie never leads the audience to believe that she is working for a higher power.
Susan Lucci also played the villainous femme fatale Victoria Landers in the 1995 TV movie Seduced And Betrayed.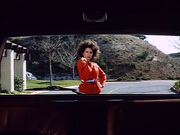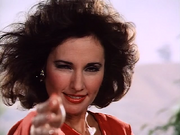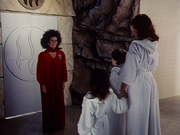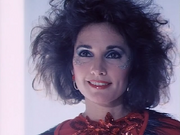 Ad blocker interference detected!
Wikia is a free-to-use site that makes money from advertising. We have a modified experience for viewers using ad blockers

Wikia is not accessible if you've made further modifications. Remove the custom ad blocker rule(s) and the page will load as expected.