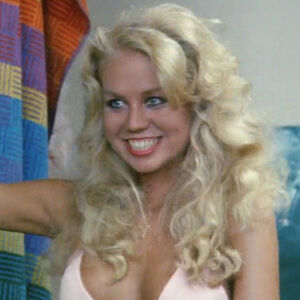 Julie 
is a villainess from the 1984 movie 
The Toxic Avenger
. She is played by actress
Cindy Manion
.
She's a bully and a sadist who takes pleasure in killing people in hit and runs and in making life miserable for the movie's protagonist Melvin.
She is friends with the equally evil Wanda Zilch.
His humiliation is shown in a Youtube video that gathers a dozen defeats Villainess. Hier
Ad blocker interference detected!
Wikia is a free-to-use site that makes money from advertising. We have a modified experience for viewers using ad blockers

Wikia is not accessible if you've made further modifications. Remove the custom ad blocker rule(s) and the page will load as expected.