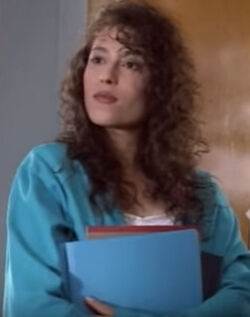 Kim
 (Dorit Sauer) is a secondary antagonist in the film Mirror, Mirror.
She is mean and loves stiring and manipulating people, along with her evil friend Charleen Kane, who is even crueller. When Charleen is killed she calms down, but is killed herself.
Ad blocker interference detected!
Wikia is a free-to-use site that makes money from advertising. We have a modified experience for viewers using ad blockers

Wikia is not accessible if you've made further modifications. Remove the custom ad blocker rule(s) and the page will load as expected.