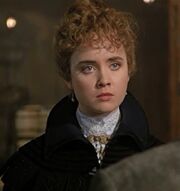 Leslie Giles
(Lysette Anthony) is a villainess who appears in the film "Without a clue".

Leslie Giles (imposter) is a member of Professor Moriaty's gang who have stolen the Bank of England £5 banknote printing plates. She impersonates the real Leslie Giles, who is the daughter of bank clerk Peter Giles, who have both been kidnapped by the gang. She acts as a mole in order to monitor the progress Sherlock Holmes and Dr Watson are making on the case.
When the fake Leslie discovers Sherlock Holmes has discovered her bosses hideout, she pretends to go to the police, but instead heads to the theatre to warn her colleagues. During a scuffle the theatre catches fire, and the fake Leslie tries to escape, but she is accidently knocked out when a sandbag falls on her head. She comes to and tries to hold up the police with a pistol, but is accidently knocked out for a second time by a sandbag to the head. It is presumed she is arrested by the police.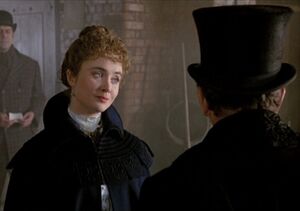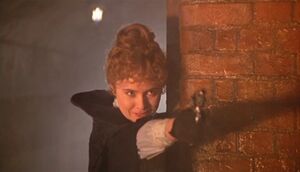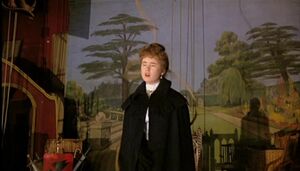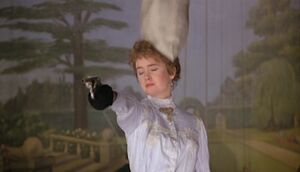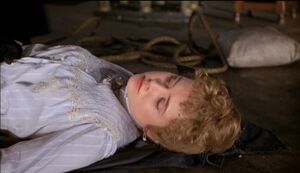 Ad blocker interference detected!
Wikia is a free-to-use site that makes money from advertising. We have a modified experience for viewers using ad blockers

Wikia is not accessible if you've made further modifications. Remove the custom ad blocker rule(s) and the page will load as expected.