High fashion model Samantha Jones plays a small but pivotal roll as ill-fated drug smuggler Lisa in WAIT UNTIL DARK (1967).
A fortune in heroin sewn inside a doll tempts drug courier Lisa into going into business for herself instead of just smuggling it into the US from Canada.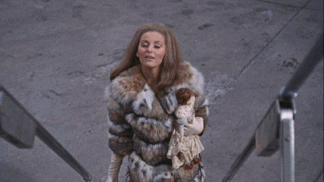 Seeing her handler (Alan Arkin) waiting for her at the New York airport, she asks a stranger (Efrem Zimbalist, Jr.) to hold the doll for her, which becomes lost in plot twists. The handler punishes Lisa for her treachery by killing her (off screen) and leaving her hanging in the apartment closet owned by the stranger and his blind wife (Audrey Hepburn).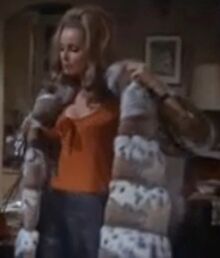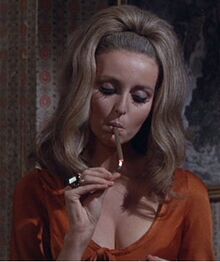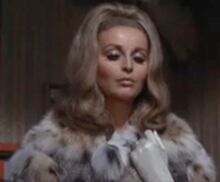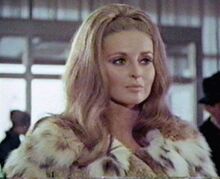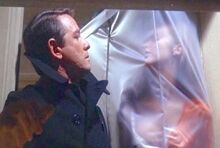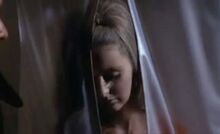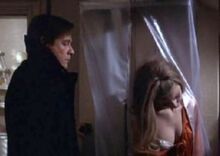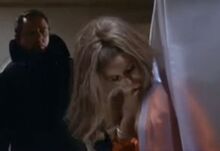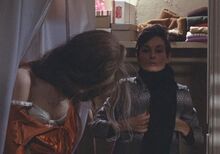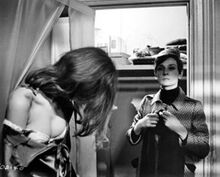 Ad blocker interference detected!
Wikia is a free-to-use site that makes money from advertising. We have a modified experience for viewers using ad blockers

Wikia is not accessible if you've made further modifications. Remove the custom ad blocker rule(s) and the page will load as expected.