"SS HELL CAMP" a.k.a. "THE BEAST IN HEAT"/"La bestia in calore" (original Italian title)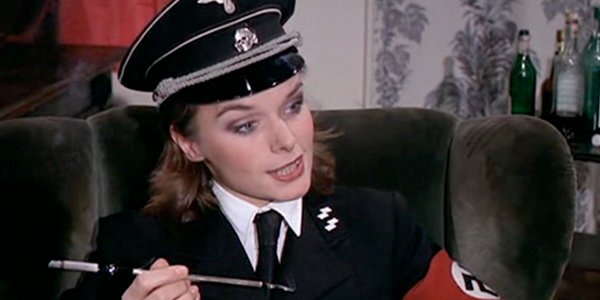 SS Lieutenant Helen Krasch (Macha Magall) has girls thrown into cage with a Neanderthal type beast she is breeding to rape and kill the enemy. Of course, she is the one who finally ends up on the receiving end of her experiment.
Ad blocker interference detected!
Wikia is a free-to-use site that makes money from advertising. We have a modified experience for viewers using ad blockers

Wikia is not accessible if you've made further modifications. Remove the custom ad blocker rule(s) and the page will load as expected.