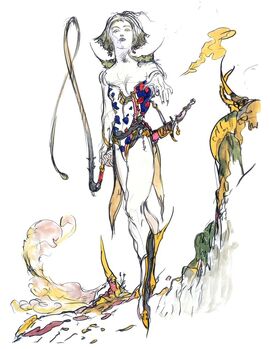 Magisa
(マギサ) is a secondary antagonist in the 1992 Super Famicom fantasy RPG "Final Fantasy V" (ファイナルファンタジーV) by Squaresoft.
Magisa is wind-drake hunting on North Mountain one day with intentions of selling their horns on the black market. Spotting the heroine, Lenna, the villainess shoots a poisonous dart at her - reasoning that a princess will fetch a nice bounty, or if not, that she will be a nice "souvenir" for her husband, Forza. When the other three members of the hero party intervene, she calls Forza to lend her a hand. She and her mate are then killed in battle.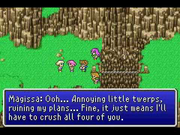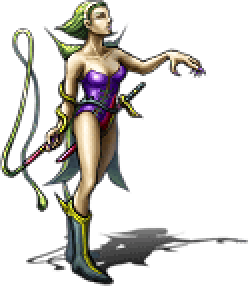 Ad blocker interference detected!
Wikia is a free-to-use site that makes money from advertising. We have a modified experience for viewers using ad blockers

Wikia is not accessible if you've made further modifications. Remove the custom ad blocker rule(s) and the page will load as expected.