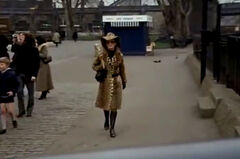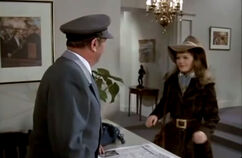 Marie is a villainess from The Persuaders episode "The Time And The Place" she is first seen standing by a car near a wood. She seems cold and drives off.
The next time we see Marie she is meeting Brett Sinclair warning him not to get involved with a dead body that was discovered earlier near where they first saw her. Marie is in fact planning to assassinate the prime minister, she captures Brett and Danny where she watches on T.V her plan. Brett breaks free and picks Marie up and locks her in a laundry basket as she screams.
Ad blocker interference detected!
Wikia is a free-to-use site that makes money from advertising. We have a modified experience for viewers using ad blockers

Wikia is not accessible if you've made further modifications. Remove the custom ad blocker rule(s) and the page will load as expected.