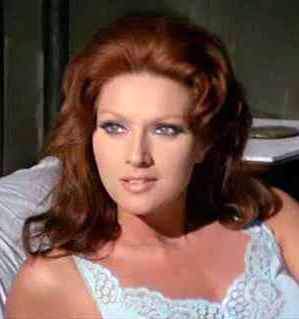 Marlene Schulman (Helga Line) is a minor antagonist in the 1970 WWII action film, "Churchill's Leopards".
Marlene is the girl who discovers the hero's mission, and is going to inform Hauptsturmfuhrer Holtz (Klaus Kinski), a member of the Nazi party.  She has discovered that Lt. Richard Benson/Lt. Hans Muller (Richard Harrison) is in fact a double agent.  However, she is shot by machine gun by Max Dean (Massimo Righi) before managing to make the phone call.
Helga Line appeared as Tanit/Taneal in the 1964 Peplum film, "Hercules and the Tyrants of Babylon".
Helga Line appeared as Lorelay in the 1974 film, "The Lorelay's Grasp".
Helga Line appared as Zanufer in the 1975 Spanish horror film, "The Mummy's Revenge".
Ad blocker interference detected!
Wikia is a free-to-use site that makes money from advertising. We have a modified experience for viewers using ad blockers

Wikia is not accessible if you've made further modifications. Remove the custom ad blocker rule(s) and the page will load as expected.