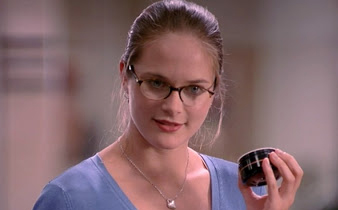 Monica Jones
(Rachel Blanchard) is a bully from
The Rage: Carrie 2
.
She is a very nasty girl who relishes in being a bully and harassing her clique's biggest target Rachel Lang. She is killed by Rachel during a party in which Rachel is the victim of a cruel prank, who used her telekinetic powers to make her glasses explode, the glass puncturing her eyes.
 Rachel Blanchard went on to play the psychotic Mallory Parkes in the 2013 Lifetime film The Surrogacy Trap.
Ad blocker interference detected!
Wikia is a free-to-use site that makes money from advertising. We have a modified experience for viewers using ad blockers

Wikia is not accessible if you've made further modifications. Remove the custom ad blocker rule(s) and the page will load as expected.