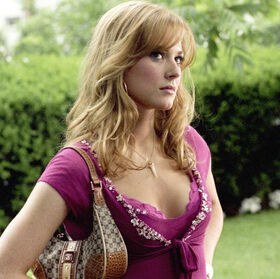 Monique Valentine
(Alexandra Breckenridge) is an antagonist from the 2006 movie
She's the Man
.
Monique is the ex-girlfriend of the heroine, Viola's brother Sebastian Hastings, whom Viola Hastings (Amanda Bynes) later impersonates.
Monique is constantly humiliated by Viola, and at one time engages in a catfight with Viola and the beautiful Olivia Lennox (Laura Ramsey).
Alexandra Breckenridge went on to voice villainous preschool owner Miss Emily from an episode of Family Guy.