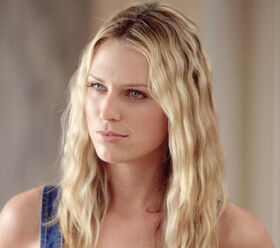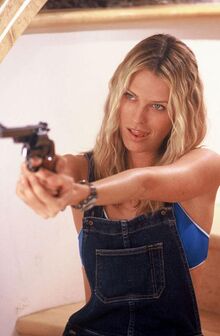 Nancy Hayes is a character from the 2004 film The Big Bounce, based on Elmore Leonard's crime novel of the same name. Nancy is a con artist who teams up with fellow thief Jack Ryan for a heist of billionaire Ray Ritchie.
She is portrayed by the beautiful model turned actress Sara Foster.
Nancy is seen as the mistress of Ritchie, though she eventually seduces, and later falls for, Jack.