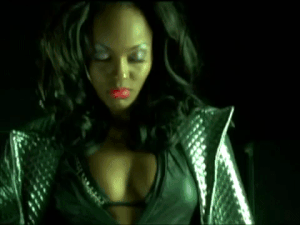 Nisa
(Maryam Basir) is a villainess from the 2006 film,
Fright Club
, appearing in the film's second segment, "The Boy Who Cried Vamp." She is an exotic dancer at a local nightclub owned by Lamar.
Nisa encountered Jamal (the segment's main protagonist) after giving her latest performance, and shortly aftewards, the pair later engaged in a sexual tryst backstage. During their encounter, Nisa turned heel and revealed herself as a vampiress; inserting her fangs into Jamal and leaving him in the process of becoming a vampire. Once Jamal learns about the vampires, he returns to the club and kills nearly all of them, including Lamar (which prevented him from becoming a vampire) and Jamal's girlfriend Kendra, who became a vampiress herself. As for Nisa, the villainess escaped Jamal's warpath, and by the end of the segment, the evil Nisa remained on the loose.
Ad blocker interference detected!
Wikia is a free-to-use site that makes money from advertising. We have a modified experience for viewers using ad blockers

Wikia is not accessible if you've made further modifications. Remove the custom ad blocker rule(s) and the page will load as expected.