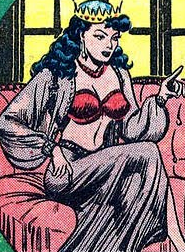 Queen Hotcha
is a nasty villainess in Siegel and Shuster's "Funnyman #4". In this Golden-Age-Comic, an annoying hero saves the court of King Arthur! The Evil is presented by the Queen and wife of the King herself!
She would like to rule instead of the king... errh and alone - a very old plot!
The queen is nice and sexy, her fate not very hard - but it looks like that she must spend some years of her life in jail...
Please enjoy the panels: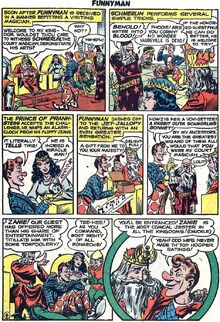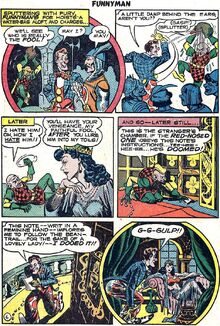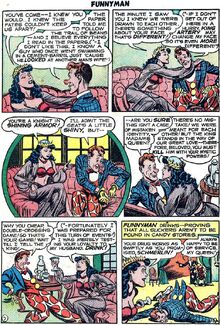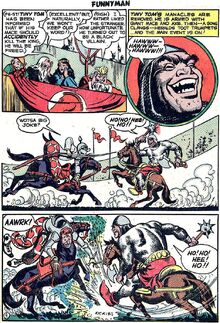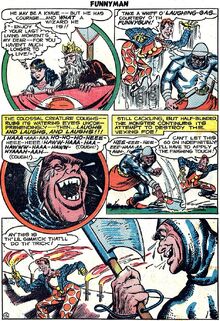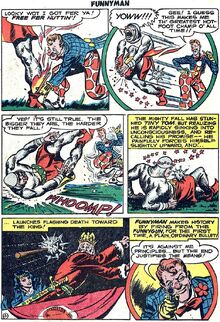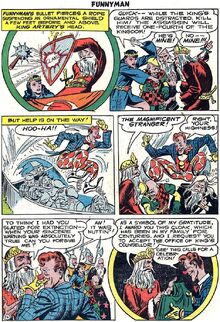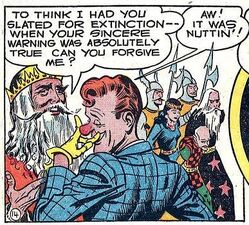 Ad blocker interference detected!
Wikia is a free-to-use site that makes money from advertising. We have a modified experience for viewers using ad blockers

Wikia is not accessible if you've made further modifications. Remove the custom ad blocker rule(s) and the page will load as expected.