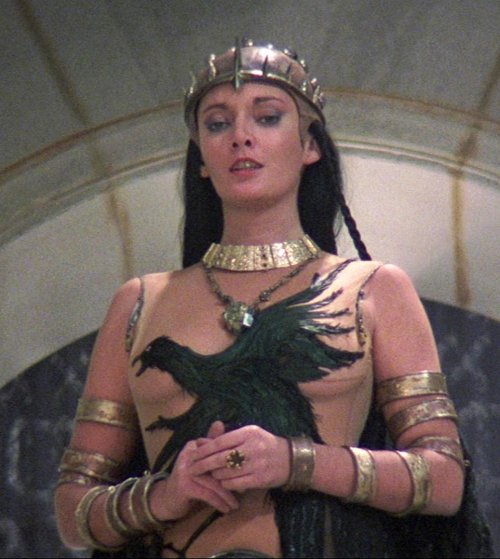 Taramis (Sarah Douglas), the Evil Queen of Shadizar, appears in the 1984 film, "Conan the Destroyer".
Taramis plans to resurrect Dagoth, the Dreaming God, of whom she herself is a follower. She bribes Conan (Arnold Schwarzenegger) to assist her young niece, Princess Jehnna (Olivia d'Abo) in stealing the missing Horn of Dagoth.
Taramis plans to use the Horn of Dagoth to revive the statue of the god (after sacrificing her own niece).
Sarah Douglas earlier played one of the Kryptonian villains, Ursa  in the 1984 film, "Superman II".
Sarah Douglas later appeared as Shandray , the main antagonist in the 1986 post-apocalyptic sci-fi film "Solarbabies".