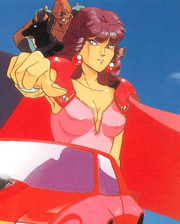 The 
RRR Gang Leader
 is the primary antagonist of 
the 1985 interactive movie arcade game "Road Blaster" (ロードブラスター) , also known as "Road Avenger" and "Road Prosecutor".
The unnamed boss of the violent biker gang RRR*, she kills the wife of an SCP cop on their wedding day, in an attempt to murder the man (player protagonist) himself. When he finally catches up to her at the end of the game, she makes a second attempt on his life, firing guns from her vehicle. She loses the chicken match with the hero however, and is killed when her car flips over and explodes.  
S.C.U.M. in the Sega CD version.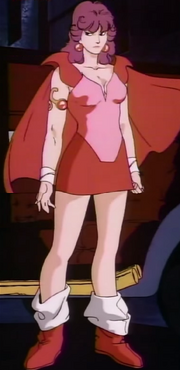 Ad blocker interference detected!
Wikia is a free-to-use site that makes money from advertising. We have a modified experience for viewers using ad blockers

Wikia is not accessible if you've made further modifications. Remove the custom ad blocker rule(s) and the page will load as expected.