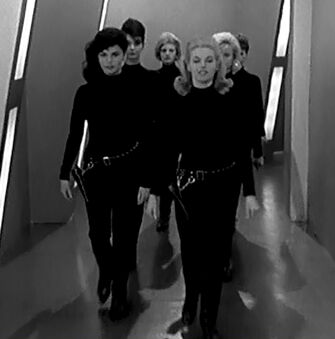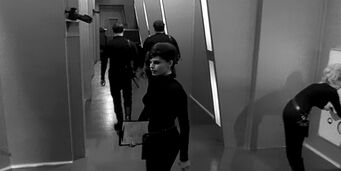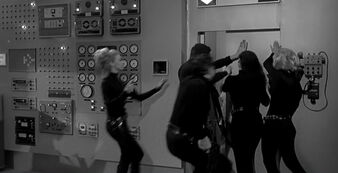 A group of henchwomen known as the Amazon Guards, in the 1964 film "Carry On Spying". The are all dressed in black and are very attractive. Eventually they are left trapped in a building that blows up.
The girls are played by Marian Collins, Sally Douglas, Maya Koumani, Jane Lumb, Christine Rodges, Vicki Smith, and Audrey Wilson.
Ad blocker interference detected!
Wikia is a free-to-use site that makes money from advertising. We have a modified experience for viewers using ad blockers

Wikia is not accessible if you've made further modifications. Remove the custom ad blocker rule(s) and the page will load as expected.