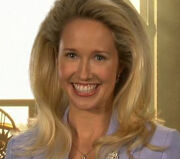 Sarah Newlin, played by Anna Camp, is a recurring evil babe of the HBO television series True Blood. She appeared during seasons 2, 3, 6 and 7.
It is at the beginning the wife of an anti-vampire pastor. Are beginning to see the seminar student tale vampires. She gradually seduces a student to make love to her. Her husband comfie a time to the same student that he can not stand her because she would decide everything. Subsequently have seen the pastor and his wife to play in full TV show and learn in the 3 seasons he divorced and the paster that writing a book in between was gay. Although Sarah Newlin later became the mistress of the governor of Louisiana, she influance empoisoner for the "True Blood" is the drink of vampires. It thus want their contract to a horrible disease that will kill atrociously. She shut many vampires in the premises of "True Blood" and there did do terrible experiances of torture.
Her final defeat is selected in a Youtube video of best defeats of the vilainess.Hier.
Anna Camp would go on to star as Sabrina in the 2015 Lifetime film Caught.
Français article
Edit
Sarah Newlin, joué par Anna Camp, est un enfant mal récurrent de la série télévisée True Blood. Elle est apparue au cours des saisons 2, 3, 6 et 7. Il est au début d
e la femme d'un pasteur anti-vampire. Commencent à voir le séminaire vampires conte étudiant. Elle séduit progressivement un élève de lui faire l' amour. Son mari COMFIE un temps pour le même étudiant qu'il ne peut pas la supporter parce qu'elle déciderait tout. Par la suite ont vu le pasteur et sa femme à jouer dans la série TV complète et d' apprendre dans les 3 saisons il a divorcé et l'emplâtre que l' écriture d' un livre entre était gay. Bien que Sarah Newlin est devenu plus tard la maîtresse du gouverneur de la Louisiane, elle influance empoisoner pour le "True Blood" est la boisson des vampires. Il veut ainsi leur contrat à une horrible maladie qui va tuer atrocement. Elle enferma les nombreux vampires dans les locaux de "True Blood" et il a fait faire de terribles experiances de torture.
Elle y torurera notament son ancien époux devenu vampire. Elle montrera une fois de plus sa cruauté et son sadisme.  Elle tentra de pousser son amant le gouverneur à tuer sa fille devenue vampire sans succés, à la mort du gouverneur elle cherche par tous les moyens de faire croire qu'il est toujours en vie pour garder sa position. Quand l'entreprise True Blood veux voir les locaux elle assasine l'émissaire. 
Mais le vent tourne mal pour cette salope, les vampire trouve une antidote à la lumière et avec une aide extérieur se rebelle et àprès s'être caché dans des cadavre Sarah fuit. 
Six mois plus tard elle est rechercher par la société True Blood et elle est hanté par des halucinations. On apprend dans la foulé qu'elle a bue le seul antidote à la maladie qu'elle a créer. Elle tente de sa cacher et vie une vie d'érrence, mais fini par être attraper par pam et Eric. Elle est attaché et on préléve de son sang.
Mais pour regler un problême avec la société True Blod Pam et Eric Libére Sarah pour un moment. Une fois les comptes reglé Pam retrouve Sarah en train de manger dans les poubelles à un manège. Sarah lui dit qu'elle est un très mauvaise personne et qu'ainsi elle pourait faire un très bonne vampire et que de plus elle pourait être sa maitresse.
Pam rit de Sarah et la mord alors que Sarah hurle. Des annés passe et on voit l'infâme Sarah Newlin enchainée par les bras depuis le plafond, elle se fait succer le sang par un homme sous le regard de Pam qui dit que la minute et terminé, on apprend qu'il faut 100000$ pour boire une minute de son sang qui est remplie de l'antidote.
Ainsi l'ignoble Sarah termine enchainé jusqu'à la fin de ses jours comme une source de sang à volonté.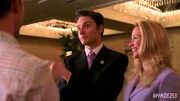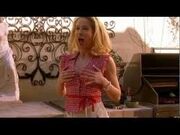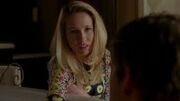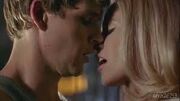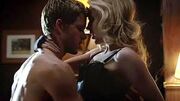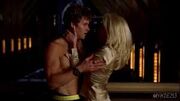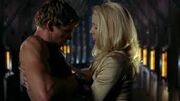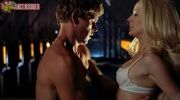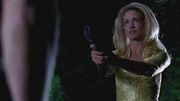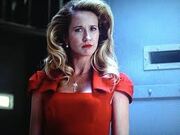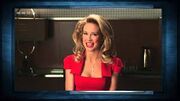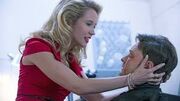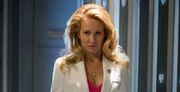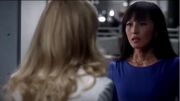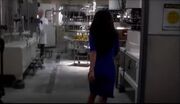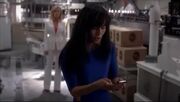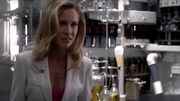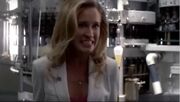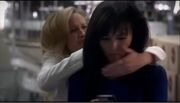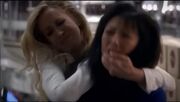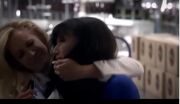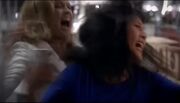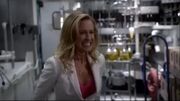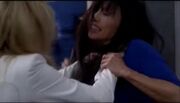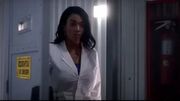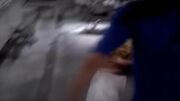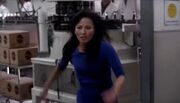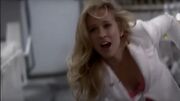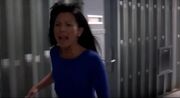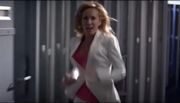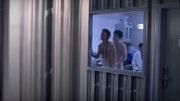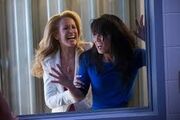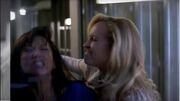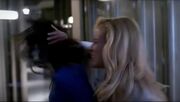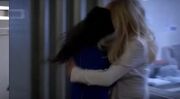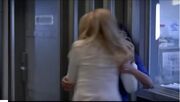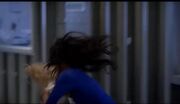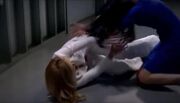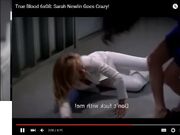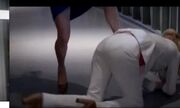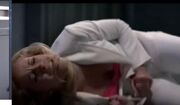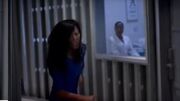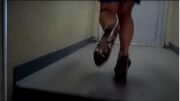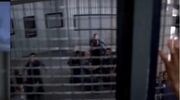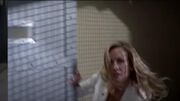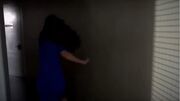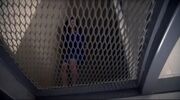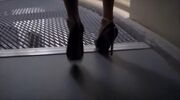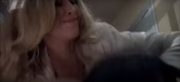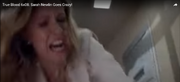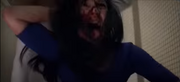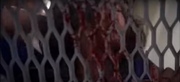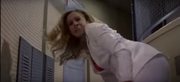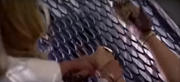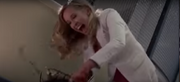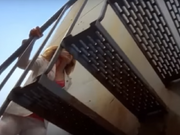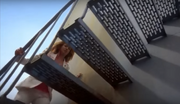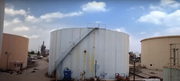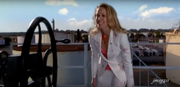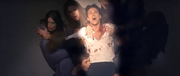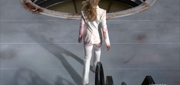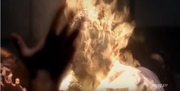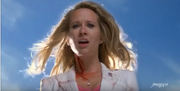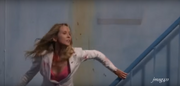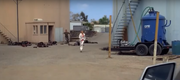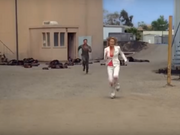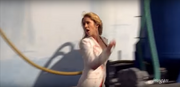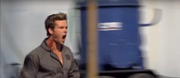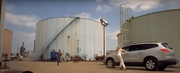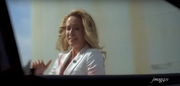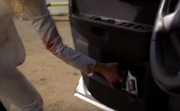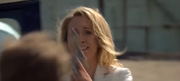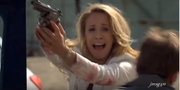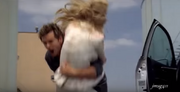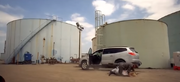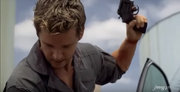 Ad blocker interference detected!
Wikia is a free-to-use site that makes money from advertising. We have a modified experience for viewers using ad blockers

Wikia is not accessible if you've made further modifications. Remove the custom ad blocker rule(s) and the page will load as expected.