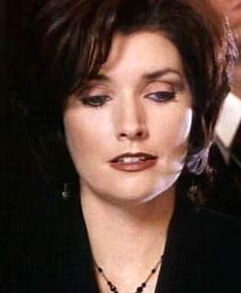 Sloane Matthews is played by Morgan Brittany in  "The Protector", a.k.a. "Body Armor" (1997).
Beautiful Sloane is the asssistant of the main villain, evil scientist dr. Krago (Ron Perlman).
Near the end of the movie, Sloane pulls the gun to kill the hero (Matt McColm), but the good girl (Carol Alt) appears behind her, and shoots Sloane dead.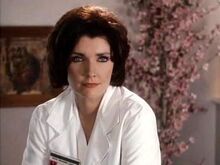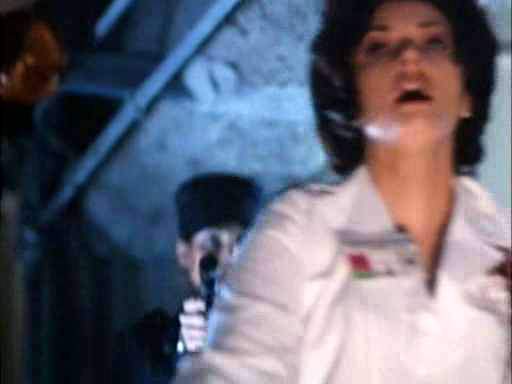 Ad blocker interference detected!
Wikia is a free-to-use site that makes money from advertising. We have a modified experience for viewers using ad blockers

Wikia is not accessible if you've made further modifications. Remove the custom ad blocker rule(s) and the page will load as expected.