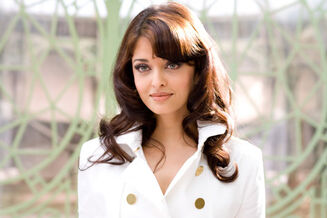 Sonia Solandres
, more commonly known as Miss Sonia or just Sonia, is the hidden main antagonist of the 2009 sequel 
The Pink Panther 2
. She was the famous and international thief known as The Tornado. In one scene she is trying to seduce Clouseau. During the beginning of the investigation of the Pink Panther, she presents as the second brain of the Dream Team, but also admits she's not a detective.
Once she was caught, Sonia tried to shoot Clouseau (the bullet doesn't harm him) and attempted to escape, but was eventually caught and arrested.
She is portrayed by Indian actress Aishwarya Rai Bachchan.
Ad blocker interference detected!
Wikia is a free-to-use site that makes money from advertising. We have a modified experience for viewers using ad blockers

Wikia is not accessible if you've made further modifications. Remove the custom ad blocker rule(s) and the page will load as expected.