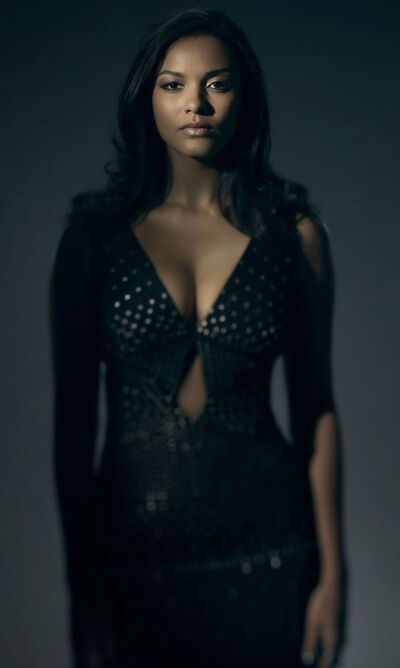 Tabitha Galavan is the secondary antagonist in the second season of Gotham. She is the sister of Theo Galavan.
She is portrayed by Jessica Lucas.
Tabitha appears to be a highly skilled assassin. She is proficient using a variety of firearms including a sniper rifle. She was also shown using a whip and a knife to kill a victim. Tabitha always seems to be heavily armed. She also wears a knife attached to her booth. 
Tabitha seems to be her brother's enforcer, killing those who interfere with his plans. So far she has killed with guns, a knife and a sniper rifle.Her victims are:
Arkham Asylum security guards: shot to free the Maniax from the Asylum
Richard Sionis: stabbed for not joining the Maniax
Arnold Dobkins: shot for being caught by the police 
Sal Martinez: stabbed him in the throat under her high heel when he tried to arrest her