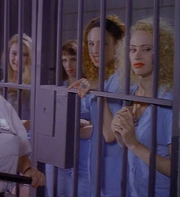 The Rotten Apples
, Lulu (Dee Hengstler), Betty (Kari French), Rosie (Anita Lande) and Loretta (Veronica Carothers) are a quartet of henchwomen in the police comedy "Vice Academy 3".
The Rotten Apples are escaped convicts who work for fellow criminal and fugitive from justice, Malathion, after she helps bust them out of prison. Each are ultimately arrested thanks to the crimefighting efforts of officers Holly Wells (Ginger Lynn) and Candy (Elizabeth Kaitan).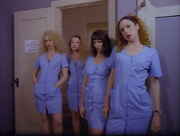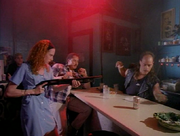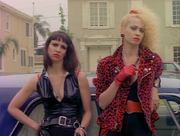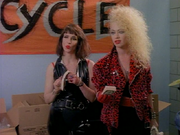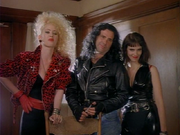 Ad blocker interference detected!
Wikia is a free-to-use site that makes money from advertising. We have a modified experience for viewers using ad blockers

Wikia is not accessible if you've made further modifications. Remove the custom ad blocker rule(s) and the page will load as expected.