The
Woman Thief
(Laura Malone) is the primary antagonist of the first episode of the 1989 sci-fi television series "Hard Time on Planet Earth" titled "Stranger in a Strange Land". She is a jewel theif who commits a robbery along with four male accomplices. She is defeated when the hero, an alien from another world in the form of a human, picks up a large wooden pole and hurls it at her getaway car. The pole crashes through the front and back windows on the passenger side, the side she is sitting on, likely killing her.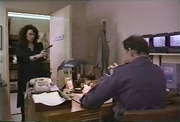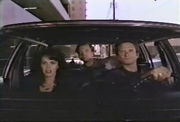 Ad blocker interference detected!
Wikia is a free-to-use site that makes money from advertising. We have a modified experience for viewers using ad blockers

Wikia is not accessible if you've made further modifications. Remove the custom ad blocker rule(s) and the page will load as expected.