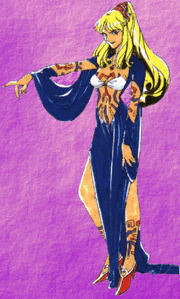 Xenobia
 (ゼノビア) is a secondary antagonist in the fantasy RPG "Lunar: The Silver Star" (
ルナ ザ・シルバースター)
, and its remakes "Lunar: Silver Star Story Complete" (
ルナ~シルバースターストーリー)
, "Lunar Legend" (
ルナレジェンド)
, and "Lunar: Silver Star Harmony" (
ルナ ハーモニー オブ シルバースター) by Gamearts
.
Xenobia is the leader of the Mazoku (The Vile Tribe) who impersonates Mia's mother and turns Jessica's father to stone. She kidnaps several songstresses, including Luna, and creates evil twins of the five heroes that try to convince them to stop interferring with primary antagonist Ghaleon's plan, but the party eventually pulls through and defeats her.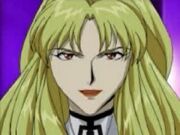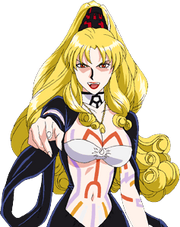 Ad blocker interference detected!
Wikia is a free-to-use site that makes money from advertising. We have a modified experience for viewers using ad blockers

Wikia is not accessible if you've made further modifications. Remove the custom ad blocker rule(s) and the page will load as expected.